Perugia International Airport Hotel Bookings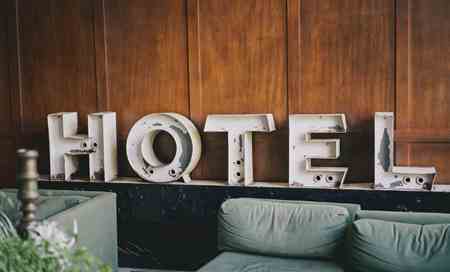 Perugia is one of Europe's most popular city destinations, attracting people from all walks of like. This is reflected in the wide range of hotels, guesthouses and rural B&B's available in Italy's Umbria region. Perugia Airport is just a 20- minute drive from the city center, where some of the best hotels are located near the most famous tourist attractions.
Perugia's beautiful historic 5-star hotel, the Sina Brufani Hotel at Piazza Italiana 12, has been welcoming guests since 1884. Just 450 meters from the main city centre attractions, the hotel offers guests 94 luxurious, spacious rooms and suites close to Perugia's cathedral and famous Fontana Maggiore fountain. The hotel has its own indoor pool where a glass floor reveals stunning Etruscan ruins – buildings left behind by Perugia's first settlers millennia ago. A well-equipped gym, steam bath and sauna, spectacular mountain views and rooftop vistas, stylish bar and restaurant, room service and free WiFi make a stay at the Hotel Sina Brufani a hugely enjoyable experience. Guests also enjoy free private parking at the Sina Brufani, a former palazzo converted to an exceptional level.
The 4-star Locanda delle Noci has a totally different feel about it. Homely, this small hotel only has a few rooms and one apartment. Located some 19 km distance from the city center, it is convenient for the airport, also offering free private parking and free WiFi access. The Locanda delle Noci is just 30 km distance from Assisi, 35 km distance from Todi and 25 km from Lago Trasimeno. Guests can also hire bikes for free to explore the surroundings, and enjoy a dip in a seasonal outdoor pool, or have a barbecue in the large garden. The hotel has its own restaurant serving Italian cuisine, gluten-free and vegan food. Multilingual staff, a 24-hour front desk, children's playground and rooms with tea and coffee making facilities make the Loncanda delle Noci at Voc Molinella 1, in Mercatello, Marscinao, a great family choice.
The 4-star Locanda della Posta Boutique Hotel has offered spacious rooms and friendly Umbrian hospitality to guests since 1786. The 17 luxurious rooms come with free WiFi. The hotel is located at Corso Vannucci 97, about a 15-minute drive from the main train station and 20-minute drive from Perugia Airport. Corso Vannuci is Perugia's main street running through the historic center, leading to all major cultural attractions. As the hotel is located in a pedestrian area of the city, guests can leave their vehicles in a private garage that's just a couple of minutes' walk away. Locanda della Posta Boutique Hotel has also family rooms with 2 sofa beds, 1 extra-large double bed, and private bathroom. Family rooms are equipped with safety deposit boxes, flat-screen TVs, and hairdryers.
Superb value for money and in a great location, the Castello Di Monterone offers guests 18 beautiful rooms just 3 km distance from the city center. Located at Strada Montevile 3, the Castello Di Monterone has given refuge to people in need of relaxation since at least the 11th century. The refurbished castle is also a popular venue for conferences, offering up to 100 people state-of-the-art facilities in its meeting room. The Gradale restaurant serves not just breakfast, buffet lunches and dinners, but can also cater for coffee breaks for delegates. Room rates include free WiFi, Continental breakfast and free private parking. The hotel also has its own library, and two cosy lounges with fireplaces. A spa with sauna and Turkish bath, a swimming pool and beautiful grounds make this a wonderful choice just 6.9 km distance from Perugia Airport.
Providing access to the airport shuttle upon request, the 4-star Hotel Giò Wine e Jazz Area is a themed modern hotel with 206 rooms. Divided into two thematic areas, wine and Jazz, the hotel at Via Ruggero D'Andreotto 19 has been welcoming guests since 2001. Apart from spacious, stylish rooms that come with free WiFi and a great breakfast, the hotel also has conference facilities and meeting rooms with a total capacity of 123 delegates. The Hotel Giò Wine e Jazz Area boasts a seasonal rooftop pool, sun terrace and gym, and offers free private parking. All rooms have private bathrooms, TVs and wonderful views over the gardens. At the hotel's own Ristorante Enoteca guests can enjoy an à la carte menu that also offers regional specialities. At the hotel bar guests can relax over a cocktail or glass of wine before their evening meal. Case Bruciate Minimetrò Station is only 200 m away. Perugia Train Station is 800 m distance, Perugia city center is within a 15-minute walk or guests can take the bus from the bus stop right by the hotel. Perugia Airport is just 10 km away.
The 4-star Perugia Plaza Hotel at Via Palermo 88 is a large modern hotel just one kilometer from the main train station and just 1.8 km from historic city center tourist attractions. Perugia Airport is just 9.5 km distance away. Offering free private parking in the hotel car park and WiFi in all rooms, the Perugia Plaza Hotel provides guests with air-conditioned accommodation in a great location. A fitness center with gym, sauna, massage cabin, steam bath and ionic shower facilities, plus the fabulous Fortebraccio restaurant on the ground floor make the Perugia Plaza Hotel feel more like a 5-star hotel. There is even an ATM cash machine onsite, and nine conference/meeting rooms with a capacity for up to 220 people mean this hotel's a great choice for leisure and business travelers alike. Sound-proofed rooms with private bathrooms, bidets, flat-screen TVs and stylish, modern décor offer great value for money in one of the world's most beautiful cities.
Recommended Hotels Near to Perugia Airport
Find Hotels near to Perugia Airport
Frequently Asked Questions - Perugia Airport Hotels